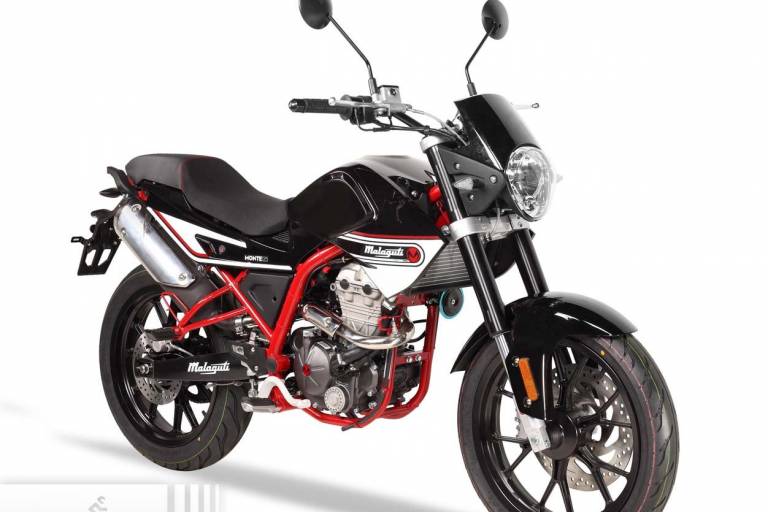 Overview
The Malaguti Monte Pro 125 is an urban naked of contained size ideal for moving around the city or in rural environments where you can take advantage of its versatility, agility and lightness. It is based on the Derbi Mulhacén 125, a motorcycle with an innovative aesthetic at the time and which now returns to the fore by the hand of the Italian brand. It sits halfway between a tarmac trail and a modern scrambler, although its off-road capabilities are limited.

A 4T engine of almost 15 CV is responsible for giving life to this Monte Pro, so it can be driven by users with a B car and A1 motorcycle license. The propeller is liquid-cooled and has electronic injection.

The suspensions have a travel of about 130 mm, enough to hit dirt tracks comfortably, while braking uses two discs and a combined CBS system. Mount road tires, not even mixed, with 17 "rims.
Requirements
Deposit: 300€
Minimum age: 18 years
Minimum experience: 1 years
License: A1/B(3YEARS)