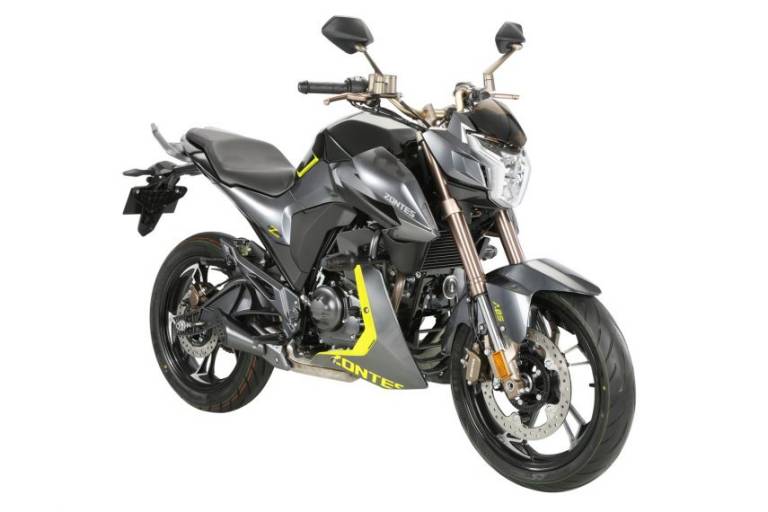 Overview
Z2: a more traditional looking naked than the futuristic and aggressive U125 with which it shares many of its components. The most significant is the 14.6 hp engine with Euro 5 approval, but many other aspects are also significant: the asymmetric cast aluminum swingarm, the Bosch ABS disc brakes and inverted fork.

The Zontes Z2-125 is the brand's second naked. Unlike its first-born sister, the U, the Z2 shows a more traditional style, with softer and more rounded shapes, although not without the sportiness that characterizes this firm.

Its new tank accommodates 12.5 liters of fuel, molding its shapes at the height of the rider's knees for more tightness and freedom of movement. At the front it extends to channel the ride air towards the radiator, and just below it incorporates some buffers attached to the frame with rubber coating that protect the motorcycle from falls.
Requirements
Deposit: 300€
Minimum age: 18 years
Minimum experience: 1 years
License: A1-B( 3 YEARS)